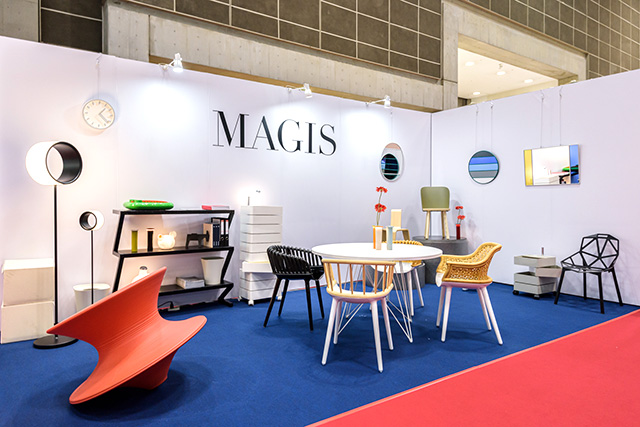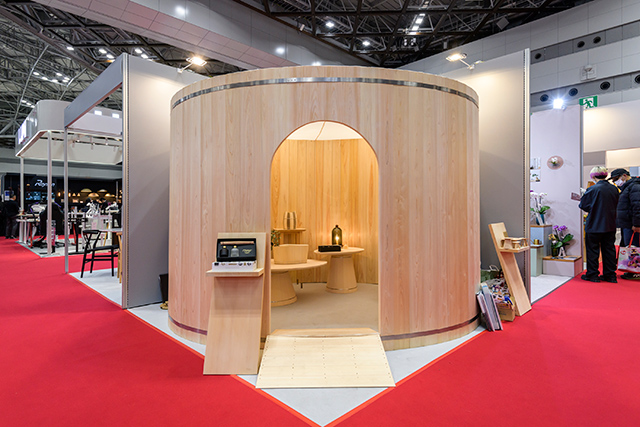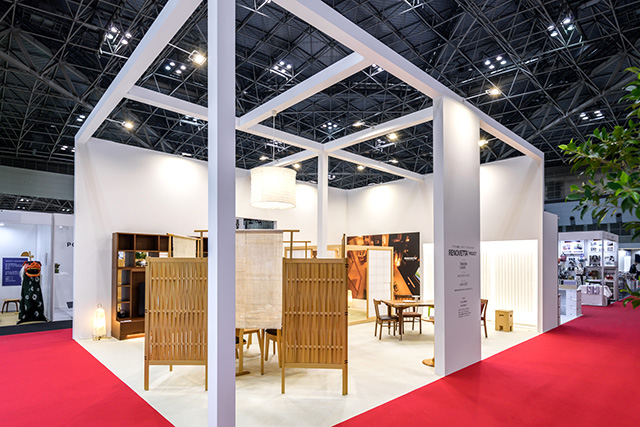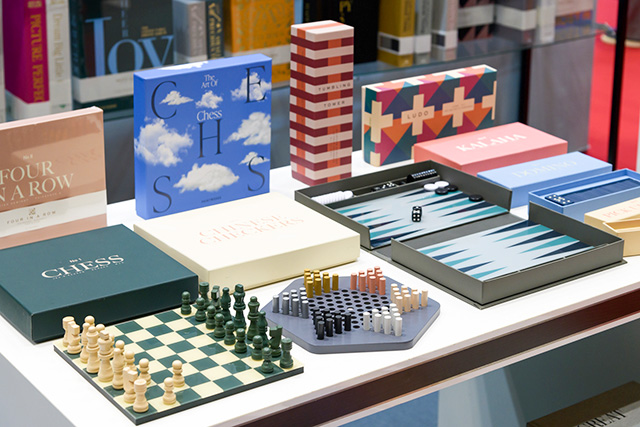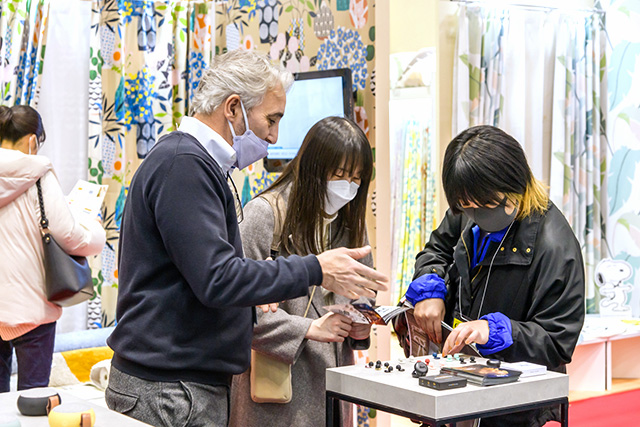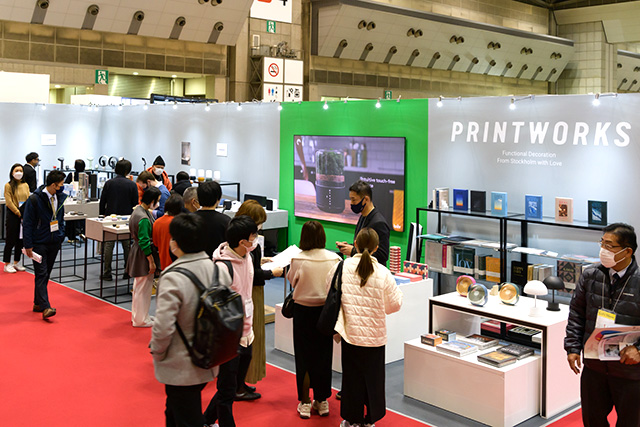 International trade show 『LIVING&DESIGN』 is a place that inspires new concepts for housing space and brings business opportunities
The basic concept of TOKYO International Gift Show 『LIVING&DESIGN』, the total interior industry (such as housing, contract furniture, hotel, etc.) is considered to be the heart of the next generation's economic industry. This exhibition showcasing for the 17th time, has grown to gain recognition, whilst heightening its quality and content. A trade show that produces significant results for a better life in the future, expansion of domestic demand, and revitalization of the economic industry. Many exhibitors have exhibited their creative ideas and high-quality products through their refined booths, leading to fruitful business discussions with visitors, and the fair has been well received by many. The TOKYO International Gift Show 『LIVING&DESIGN』 offers a sleek and refined venue structure, exhibition booths, and business meeting spaces, that will allow visitors to stay comfortable, as well as, provide a space where they can meet new products. Based on our past achievements, we believe that this exhibition will serve as a bridge to more exhibitors and visitors. We hope that this trade show will contribute to the development of the next key industry and that it will be a good opportunity to meet and exchange new products. As a trade fair that is effective in the development of the next key industry, we have continued to upgrade the contents of this fair, in order for it to serve as a stage for everyone to take a new leap forward.
LIVING&DESIGN General Producer
Mr. Toshiyuki Kita
Outline
■ Name : LIVING&DESIGN 2024
■ Date : February 6(Tue.) - 8(Thu.), 2024
■ Venue : Tokyo Big Sight
■ Organizer : Business Guide-Sha, Inc.
■ Entrance fee : Free (prior registration required)
■ Concurrent event : The 97th TOKYO INTERNATIONAL Gift Show Spring 2024
Terms & Conditions
Acceptance of Application

1

After completing the application procedure, the applicant cannot cancel the application. Whatever the reason, such as VISA problem or travel restriction, no refund can be accepted. Also, if the payment for booth fee, optional facilities, etc., has not been done by stipulated date, the organizer revokes the allotted exhibit space and/or exhibit contract at its sole discretion without prior notice. There shall be no refund of the fees already received by the organizer.

---

2

It must be understood that booth assignment shall be made solely at the organizer's absolute discretion. Once the location and the booth number are assigned to an exhibitor, no request for change will be accepted for whatever the reason. In no circumstances whatsoever can an allotted booth be re-assigned, let or lent out to a third party.

---

3

Application for exhibit becomes valid only when the entire booth fee and other necessary fees are paid by the applicant. If the exhibition space has already been contracted in full when the application is received, or if the merchandise to be exhibited is judged not to be in conformity with the subject and rules of the show, acceptance of the application may be declined. In such a case, received fees shall be refunded fully by the organizer.

---

4

In addition to the rules and regulations of the show, the applicant, as a matter of course, is required to honor the laws and regulations of Japan and those of the Tokyo Metropolitan Government.

---

Precautions

5

The exhibitors shall keep their exhibit booths clean and in good order by cleaning it every day after the show. Any trash, paper wastes, etc., shall be disposed of at the respective designated area. The applicant shall provide an attendant who is able to serve visitors and remain constantly in the booth throughout the show. Any exhibited merchandise or decorative items intended for the booth, which are left out without the organizer being informed, may be removed and disposed of by the organizer. In this case, no claim shall be accepted by the organizer.

---

6

Merchandise whose importation is prohibited shall not be exhibited. The applicant must check in advance in this respect. In addition, no explosives or hazardous materials shall be accepted for exhibition. Moreover, any merchandise judged by the organizer to be inappropriate for exhibition shall be refused to display. In order to avoid any possible troubles, it is requested that the applicant provides a full and accurate description of the merchandise in this application form.

---

7

The organizer shall have the right to call for exhibitors to remove exhibits which are allegedly violating intellectual property.

---

8

The applicant shall keep their area for exhibition and other activities, within their booth space. The applicant shall not occupy the alley.

---

Prohibitions

9

Retail sales at the show, photographing of displayed merchandise, or any act of copying, surveying, or reproducing are prohibited by the visitor and/or exhibitor. Additionally, the exhibitors are obliged to follow the instructions of the organizer based on its judgment for control and management of the show.

---

10

If name lending between applicants or exhibitors are judged, the organizer may revoke the allotted exhibition space and/or exhibit contract at its sole discretion with no refund of the fees already paid.

---

Denial of Guarantee and Disclaimer

11

The organizer does not guarantee all of exhibitor's expected benefits by participating in the show.

---

12

The organizer shall provide the best supervision to ensure safety of the show space and exhibited merchandise. However, the organizer shall not be responsible for any acts of nature, fire or damages resulting from force majeure, nor for any loss occurring from theft, disappearance, or from other accidents during the show. The applicant shall be responsible and the organizer shall not be required to make reparation for those issues.

---

13

The organizer may postpone or cancel the exhibition by reason of force majeure such as natural calamity, etc. Damage incurred by exhibitors as a result of these changes shall not be compensated for.

---

14

In the case the organizer judges that the application is inappropriate, the organizer shall revoke the allotted exhibition space and/or exhibit contract at its sole discretion with no refund of the fees already paid and no compensation for the applicant would be made. Furthermore, if the applicant has the outstanding on booth fee payment, they are liable to settle the payment as soon as possible.
Why『LIVING&DESIGN』provides definite results
1

A trade show made up of various housing industry-related exhibitors

By providing a meeting point for each of the various housing space・interior industries, exhibitors can also find close-business collaborations with each other. A trade show where you can feel how "design and quality will change the era".
2

A venue refined by simplicity

The show does not finish with just market research, but is visited by industry professionals with a clear objective of conducting business. Due to it being a refined venue, exhibitors have noted it to be "a place where buyers spend a long time in each booth" and "can conduct in-depth business negotiations that lead to successful results". It is highly acclaimed by many exhibitors.
3

Easy-to-see venue structure

For 『LIVING&DESIGN』, a creative designer structures the exhibition space, as if it were a 'living space'. It is carefully created so the visitors do not miss a single booth, focusing on the flow and movement in the venue.
4

A trade show where exhibitors and organizers are confident in one another

As one of 『LIVING&DESIGN』 characteristics, the exhibitors and organizers' close bond is mentioned. The exhibitors' voice reach directly to the organizers, and any feedback no matter how small will be carefully reflected, so that 『LIVING&DESIGN』 will be a trade show created together with the exhibitors.
Exhibiting Product Examples
■ Housing・Renovation related
housing fixtures・hardware, building materials, renovation・reforming related new products, etc.
■ Furniture
storage furniture, table・sofa, etc.
■ Lighting
lighting equipment, LED, etc.
■ Interior home appliances
digital home appliance, visual ・audio equipment, home theater,etc.
■ Home textile
curtain, carpet, bedding, etc.
■ Home installation equipment
kitchen, bath, vanity & washstand, toilet, home environment equipment, etc.
■ Interior accessory
interior accessory, tableware, kitchen supply, traditional craft, etc.
Target Visitors
Buyers・industry professionals involved in the furniture・housing・interior industry will be invited from Japan and abroad.
■ Construction・Real estate
Furniture・kitchen・watering system manufacturers / Construction・housing-related industries / Housing manufacturers / Construction・Shop interior decorators / Renovation・remodeling industries / Designers / Interior・coordinators / etc.
■ Retailers・Distributors
Retail shops / Specialist shops / Department shops / Mass Retailer / Online shops / Trading company・importer / Distributor・wholesaler / etc.
■ Service Industry
Hotels / Restaurants / Food service industries / Leisure facilities / Public facilities / etc.
■ Owner・Real estate owner
High interest in renovation and/or interior
Exhibition Plan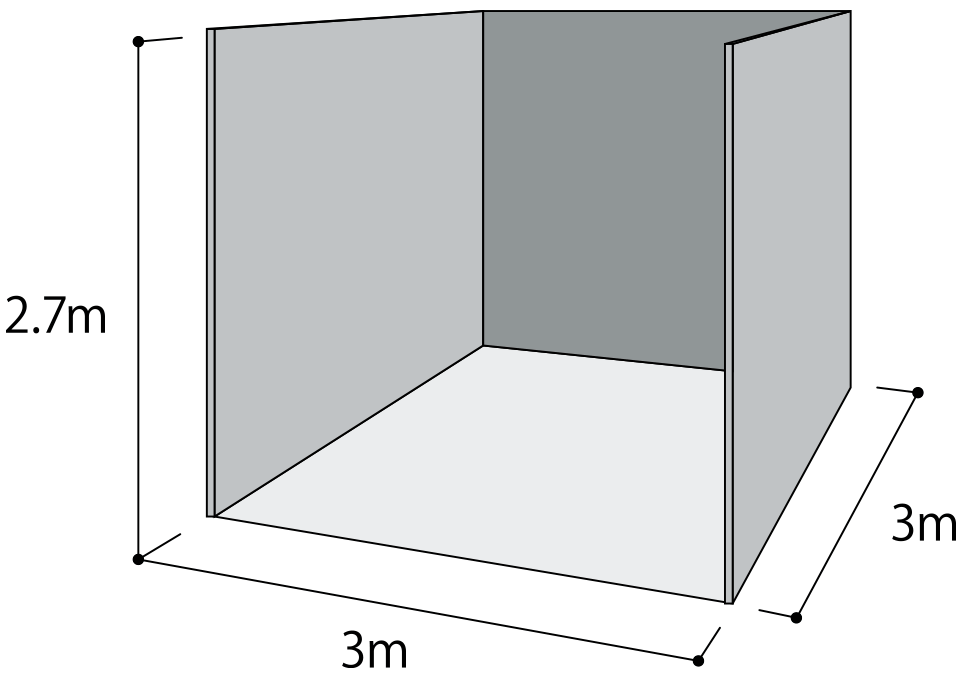 Dimension of one booth
(3m × 3m × 2.7m)
JPY 451,000
Including Tax / booth
2.7m meters high booth partitions are included.
The carpet for the inside of the booth is not included.
* Note
The official payment deadline for the booth fee is November 17th, 2023. If you expect any possible delay in payment, please make sure that you inform the organizer. If payment is not confirmed by November 30th, 2023, the organizer will temporarily cancel your application. After your payment is completed and the organizer confirms it, the procedure will be resumed.
● We kindly ask all exhibitors at 『LIVING&DESIGN』 to decorate their booths to match the theme and atmosphere of the venue.
● Booth placements will be managed by the organizer based on your exhibiting product and the venue structure.
● The booth application will be checked after the examination of your exhibiting products. Please note that we may not be able to meet all requests.
● Please note booth equipment・specifications may change.
● The shape of the booths may be changed to match the 'housing' space/atmosphere of each zone.
● For exhibit rules and regulations 「The 96th Tokyo International Gift Show Autumn 2023」 will be followed.
Application Deadline
November 6th (Monday), 2023
※Please note, applications will be closed early, when the number of expected booths is reached.
Documents needed for application
● Booth Application Form・Catalog or images, etc., of the products you are planning to exhibit・Booth Design
 ※Only for new exhibitors
● Company's Copy of the business registration certificate・Company Information
● Images of your booth from past trade shows
● Please contact us if you would like to request a booth design (additional fee)
Plan for inviting visitors
We will be inviting high-quality buyers from abroad.
DM Invitation
We will be sending out invitations internationally, to related industry buyers.
Utilizing the internet
Sending out promotional e-mails, etc., to related industry buyers. Information about all of the exhibitors will be displayed before, on the website, to promote to the eligible visitors.
(All exhibitors can directly update their page)
Utilizing the media
Starting with collaborations with the media, we will be promoting all around Japan. Additionally, we will be using various foreign media to promote to overseas visitors as well.
Previous media coverage
Overseas : INTERNI, DDN, METROPOLIS
Japan : The Nikkei, The Asahi Shimbun, The Mainichi, The Sankei Shimbun, Yomiuri Shimbun, Kobe Shimbun, Nikkan Kogyo Shimbun, NHK, Asahi Broadcasting, Television Osaka, FM802, FM COCOLO, AXIS, ELLE DECOR, MODERNLIVING, Nikkei Design, SHOTENKENCHIKU, THE HOME LIVING, Senken Shimbun, Interior Times, THE SEN-I-NEWS, Kagu Shimbun, Life Style Industry News, Nikkei MJ, KAGU TIMES, Architecture and Society, Excite ism, Nikkei Business Publications, etc.
SCHEDULE
Submission of Application
Deadline: November 6th, 2023
Refer to the enclosed application form for details.
Note :
Application will be closed as soon as all booths are booked
Submission of Exhibition Plan
Deadline: November 17th, 2023
※Booth Plans of those fair will be examined by organizer to keep the quality of the exhibition.
Payment of Booth Fee
Deadline: November 17th, 2023
※
Note:
1. Without the required payment, the application will be rejected by the organizer.
2. All payments must be settled in JPY by money transfer into the bank account indicated on the invoice.
Announcement of Booth Location and Delivering Exhibitor's Manuals and Order Forms
Deadline: December 18th, 2023
※Booth location will be assigned after of July 11, 2023.
If you cannot come to the orientation, the location will be assigned by organizer.
Note: In some fairs, Booth allocation will be done by the Organizer.
Submission of Order Forms
Deadline: January 10th, 2024
Payment of Additional Order
Shown on Invoice
※Once the Order Forms are accepted, you will receive the invoice.
You are required to confirm the payment by the date specified on the invoice.
Note:
1. Without the required payment, the application will be rejected by the organizer.
2. All payments must be settled in JPY by money transfer into the bank account indicated on the invoice.
Access
---
FOR MORE INFORMATION CONTACT
BUSINESS GUIDE-SHA, INC
2-6-2 Kaminarimon,Taito-ku, Tokyo 111-0034, Japan
Phone : +81-3-3843-9851
Fax : +81-3-3843-9850
E-mail : info@living-and-design.com
© 2023 LIVING & DESIGN All Rights Reserved.